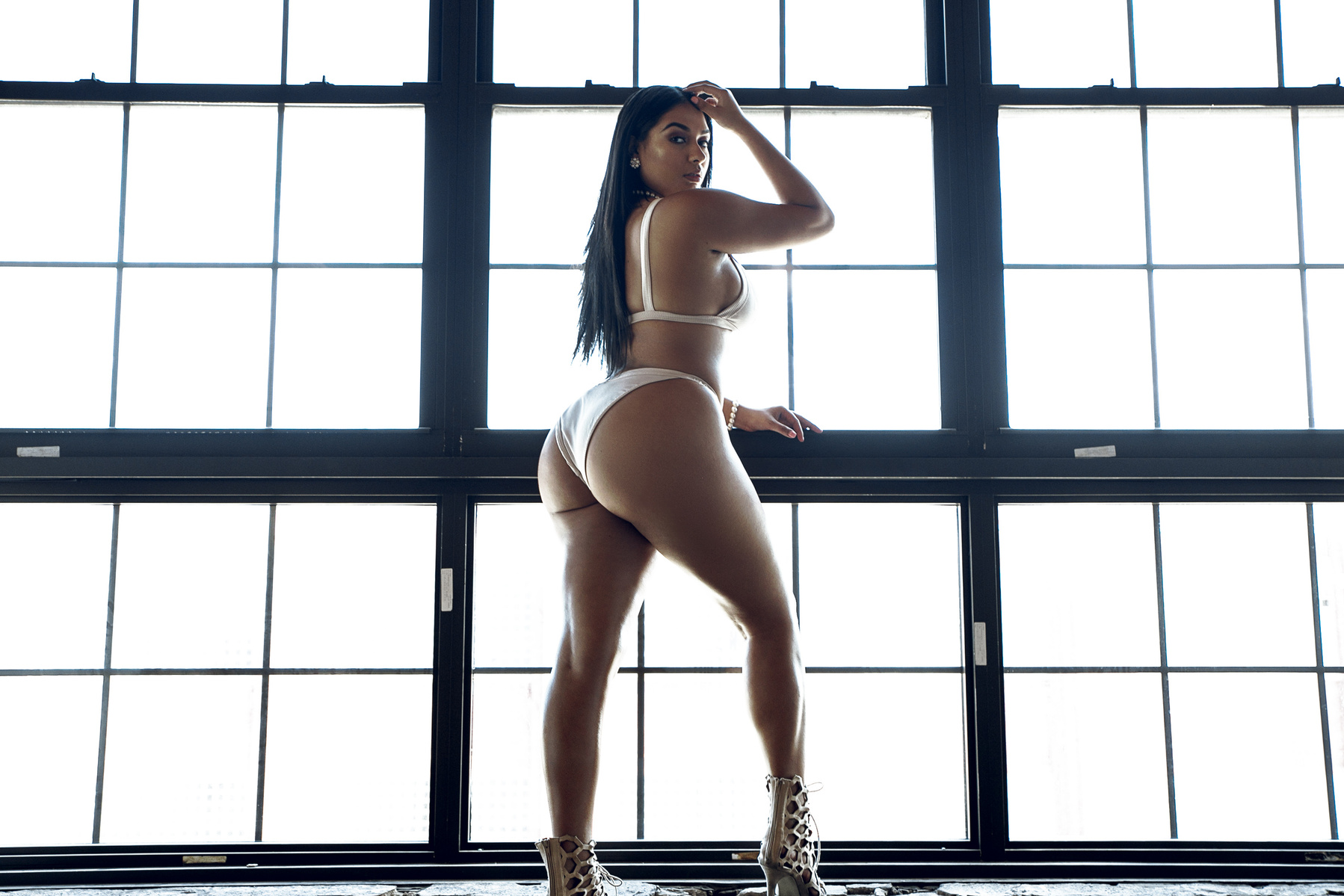 Wanda Fernandez is a full time college student studying criminal justice to be an FBI agent. She is 100% Puerto Rican and hails from Chicago. Combine all that and get a dangerous combination reminding you of a curvier Angela Valdez.
Goals . Modeling and Career?
My modeling goals are to be in Sports Illustrated and Play boy bunny of the month. My career goal is to work in Europe under cover FBI for human trafficking.


Tell me about your greatest work related accomplishment
My greatest work related accomplishments is getting into Target and Sears print ads and also being in criticism and Model Modele magazines.
Tell us about this shoot…

The shoot came about randomly. I brought my outfits to Polo and he chose the nude 2 peice and said he had a great background idea for the outfit.

… it was very fun and difficult trying to keep my balance on top of a heat radiator.. [it] wasn't on! But having heels on I had to keep my balance and pose solid. The lighting was amazing and using the windows as the background gave it a great scenery.

What was your most difficult pose?
My most difficult pose was standing on top of the radiator facing my body towards the windows but looking back one shoulder trying not to hide my neck from the camera and staying still.

What's it like working with Polo. Was this your first time?
This is not my first time working with Polo. Working with Polo is very fun, he know show to make me comfortable when shooting and I thinks thats very important when shooting for a model. He tells you the truth when something doesn't look right, and if anyone knows me I love good criticism when modeling or becoming a better model.


So whats next? Where can people see more of you?
I plan to be in a lot more magazines and websites for my ongoing modeling career. The goal is to be paid. Everyone can keep up with me on my instagram account @puertorican_wanda !!!!